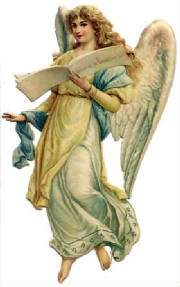 Elsa Behr Grether


GRETHER-Elsa Behr Grether, a native and lifelong resident of Pasadena, California, passed away suddenly at her home Tuesday evening, February 28, 2006. She was born July 15, 1928 at Huntington Memorial Hospital, for whom she would later become a major benefactor.

Elsa was the daughter of the late Otho Moring and Marguerite Baxter Behr. In her early years Elsa was an avid skier and swimmer. Elsa graduated from South Pasadena High School in June 1946. She then attended Stephen's College, MO and transferred to the University of California, Berkeley where she received her Masters in Fine Arts in 1951. An abstract expressionist, her works were exhibited in galleries and exhibitions throughout California from 1950-1953. She had the opportunity to study art in Europe with many leading artists during that period. She later worked and studied with several prominent California artists, and was a generous benefactor of many friends and artists throughout her life.

In recent years she and her husband Tom enjoyed an active social life and were owners of many thoroughbred racehorses, many of who captured stakes titles. She and her husband Tom enjoyed a life together full of friends, travel to many exotic places, and enjoyed their many visits to the family vacation home in Mammoth Lakes, California.

Family was the center of Elsa's life and she was a wonderful mother and friend to many. She is survived by her loving husband of 53 years, Carl Thomas "Tom" Grether. A retired First Vice President, Investments at PaineWebber; and was a devoted Mother to four children: Sheila Grether-Marion and her husband Mark James Marion, Carl Behr Grether and his wife Lori Wilson Grether, Arno Eduard Grether and his longtime companion, Kimberly Hutchings; and Ann Grether DeMartini and her husband Paul John DeMartini; she was a loving Grandmother to seven grandchildren; Er in Louise Grether, Amy Marguerite Grether, Carly Christine Grether, Erika Ann DeMartini, Matthew Grether DeMartini, Marissa Chance Marion and Orion Marker Marion; was a loving sister to Otho Moring Behr, Jr. She is preceded in death by her older sister Martha Behr Beaumont and her younger sister Janet Behr Croul.